Short Sale Resource Center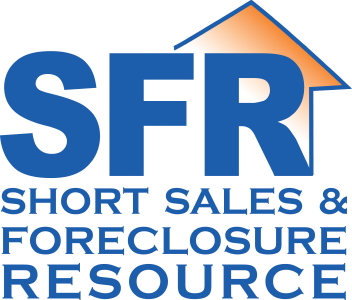 Short Sales are one of the most popular real estate terms utilized in the Twin Cities; yet many people thinking about selling or buying short sales are in need of better understanding who should consider a short sale option when selling, who qualifies and what consequences can be associated with selling and/or even buying a short sale property. First and foremost, if someone is potentially in an "under water, upside down or short equity position"; they should consider making an alliance (without paying anything) with a REALTOR who will provide attorney resources and advice to their clients without any 'up front' expenses from the seller.
By working with our 'Easy Exit Short Sale Team' who are both trained and supported by our Real Estate Attorney Firms, you can be assured that your will be both well informed and have the legal advice you may need while numerous entities may be soliciting services including bankruptcy prematurely.
Many people who are in a 'short equity' postion or 'upside down' are wondering if a short sale is a way to avoid foreclosure and to resolve debt. The answer is simply yes with the right support team. Should the homeowner prefer to remain in their existing home, our team will always help the homeowner first attempt to refinance or have the homeowner attempt to modify their own mortgage.
It is important for 'short equity' homeowners realize

the
advantages to a Short Sale include:
It can help to preserve a homeowner's credit history

It can help a homeowner to find a solution to an otherwise embarrassing and financial disaster

It may reduce the stress of finding additional funds for other financial obligations

It is the most efficient in time and most responsible solution to the mortgage foreclosure process.
One of the most common questions asked by our 'short equity' clients who are exploring their options with our Attorney Support Team is: "How will a Short Sale impact their Credit?" The answer very to every client depending on their financial history; however a short sale can save the borrower from the worst credit disasters associated with other options including bankruptcy. Consider this; a full foreclosure is much worse on the borrowers credit than a negotiated short sale that resolves their debt prior to the foreclosure. We refer to short sellers as experiencing bruised credit and several of our short sale clients have re-purchased new homes after 2-3 years from their previous short sale.
Questions? Simply Call Patti Ann at: 763-548-1418
The Short Sale Process Summarized:
Early communication with the lender(s) to discuss the possibility of a short sale, obtain their short sale requirements if any and to determine the lender's process for completing the sale.

The seller(s) then provide a

letter authorizing the release of personal information regarding the loan(s) and the property. Our office will provide the appropriate letters.

The seller then completes a "hardship letter," which details any financial difficulties or hardships experienced which cause a default situation. This "hardship letter" generally demonstrates to the lender that the borrower will not be able to sell the home at a high enough price (based on current market values) to satisfy the loan. Some sellers also include a written summary of their property's condition, including a detailed list price factors that may include: maintenance problems, deferred maintenance and evidence of disrepair.

Also seller's financial disclosure will be provided to the lender to verify the financial situation by looking at tax returns, bank statements, paystubs and a monthly budget.

Once we generate a satisfactory purchase agreement that meets the sellers criteria in price, terms and possession date; we generally provide the lender a settlement statement for their review. This settlement statement outlines the proposed selling price, remaining loan balances, and an itemization of all expenses, including real estate commissions and other fees and expenses associated with the sale.

Typically, the lender orders an independent broker's price opinion of the home. This is used to determine the homes fair market value (including any deferred maintenance issues) in todays' market.

A decision is made by the lender associated with approval, debt forgiveness and/or modifications of the terms if necessary.

Wondering about Tax implications from a Short Sale? Click here for the Mortgage Forgiveness Debt Relief Act or call your Tax Professional.

Questions? Simply Call Patti Ann at: 763-548-1418