Posts Tagged with updated
Updated Minneapolis are Housing Statistics
"The Monthly Skinny"
Minneapolis Association REALTORS®
Can you believe it is Parade of Homes time already? Seems like just yesterday it was -10 below... Oh, yeah - that was yesterday wasn't it! It's looking like we may have a little bit of a late start to our real estate season due to the weather this year, but that's not likely to put a damper on things for long, just delay them a bit.
2013 sales were at their highest levels since 2005.
Consumer demand is strengthening, interest rates remain low, job growth is driving demand, and rents are rising. Sellers are facing much less competition and we are seeing multiple offer situations again.
So if you are thinking of buying or selling, this year promises to be a good one! Call me at 612-54-SOLD-1 (612-547-6531) and let's get you moved!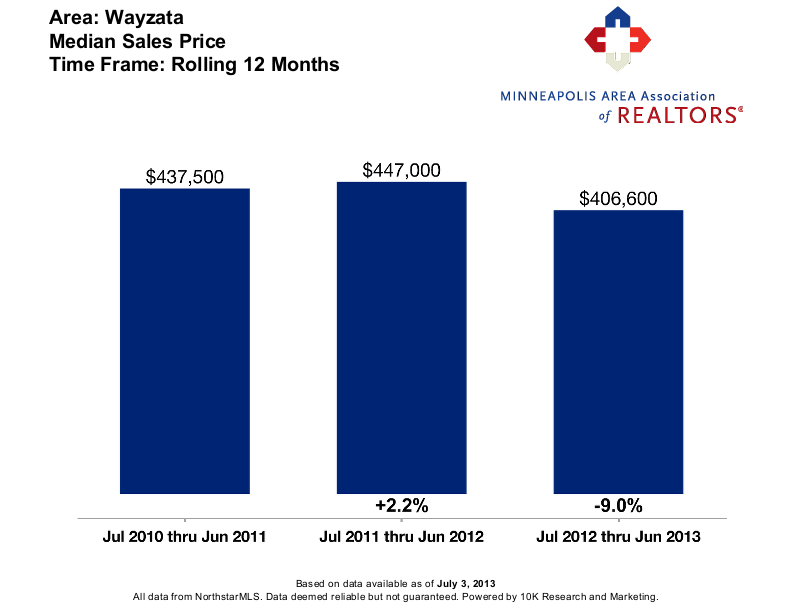 Why Local Real Estate Information Matters:
Minneapolis Saint Paul Housing Statistics
You've no doubt heard that home prices in the Minneapolis Saint Paul Twin Cities area are up. That's true, but it is also a generalization because as we'll see, prices are not up evenly across the board.
For example, home prices in Wayzata are actually down 9% over the past year with a median sale price of $406,600.
However, Woodland has seen a huge 161% increase in home prices with a median sale price of $1,373,750. Even though these communities are located very close to each other geographically, their price structures are vastly different.
This illustrates the importance of getting expert advice from a REALTOR® who knows your area.
Now let's compare some other communities that are near each other.
There is a very large gap between these two neighboring communities.
The median sale price in Ham Lake is up 15.9% at $254,900, but in Columbus, the median price is down 15.4% at $175,000.
Arden Hills vs Shoreview:
Again, prices in these neighboring communities are quite different.
While both have seen increases, the increase in median sale prices in Arden Hills is substantially larger than in Shoreview.
So if you are a buyer and you want to live in or near Arden Hills, you might also want to consider Shoreview.
Conversely, Sellers must also be aware of these differences so that they do not overprice their property.
Need help selling your home or finding the right home for you? Just give me a call! I've got the expertise and experience you need to make sure you are priced right to sell or that you don't overpay for your next home. My Google Voice number is 612-54-SOLD-1 (612-547-6531).
Why Local Real Estate Information Matters:
Minneapolis Saint Paul Housing Statistics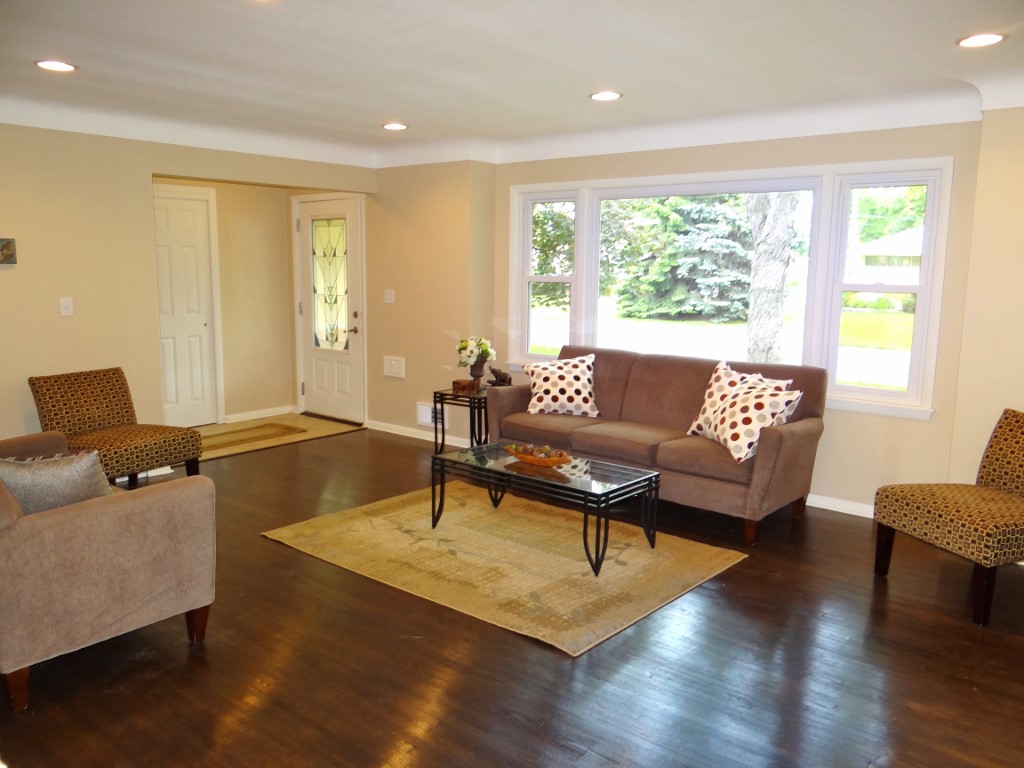 Open HouseSunday, 1pm to 3pm, June 9th
4706 Wingard Lane, Brooklyn Center, Mn. 55429
You've got to see this beautiful Brooklyn Center MN
Residential Home for Sale!
Completely remodeled and updated, this 5 bedroom home has it all.
3 bedrooms on the main floor, 2 fireplaces, huge new deck, open floorplan,
3-season porch, completely finished basement with 2 more bedrooms and
a family room, for a grant total of 2279 finished square foot of living space.
The windows and carpet are brand new and it has been freshly painted.
The updated bathrooms and kitchen include stainless steel appliances, granite countertops, glass tile backsplash, ceramic tile floors, and new fixtures.
Located in the Osseo School District, this is a fantastic opportunity to own
a gorgeous home with extra amenities.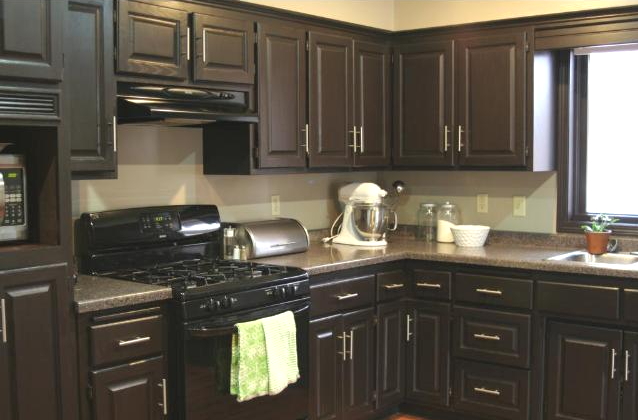 This spacious, beautifully updated home, located in a desirable neighborhood in The Oaks of Shenandoah, is ready to move in and enjoy. The welcoming Foyer opens to a large living room with lots of natural light from the 2 bay windows located on the front side of the house. The eat-in kitchen, also on the Main Level, has updated cabinetry and plenty of storage. The beautiful dining room off of the kitchen provides another space for entertaining. All of the lighting on this floor has been updated or replaced with modern fixtures. All of the floors on the main and upper levels are covered with high quality laminate or ceramic tile. This is the perfect layout for entertaining or spending time with family.

The large Master Suite, located on the Upper Level, has custom French doors that lead to a fabulous 2 level deck that overlooks the backyard. There are also His and Hers closets and a nice ¾ bath. Bedrooms 2 and 3 are also located on the upper level. Both have large windows that let in lots of light and overlook the yard. They are generous sized bedrooms and both have full closets. There is also a laundry chute located near the bedrooms, which empties into the laundry room. The main floor bath has beautiful ceramic tile and updated cabinetry and fixtures.
The Lower Level has a large Family Room or multi-purpose space. There is a beautiful brick wood burning fire place as the focal point of the room. All the floors have been refinished in a modern painted concrete. Off of the Family Room are double doors that open to the 4th Bedroom or Office space. There is also a laundry room on this level, with a front loading washer and dryer that will remain with the home.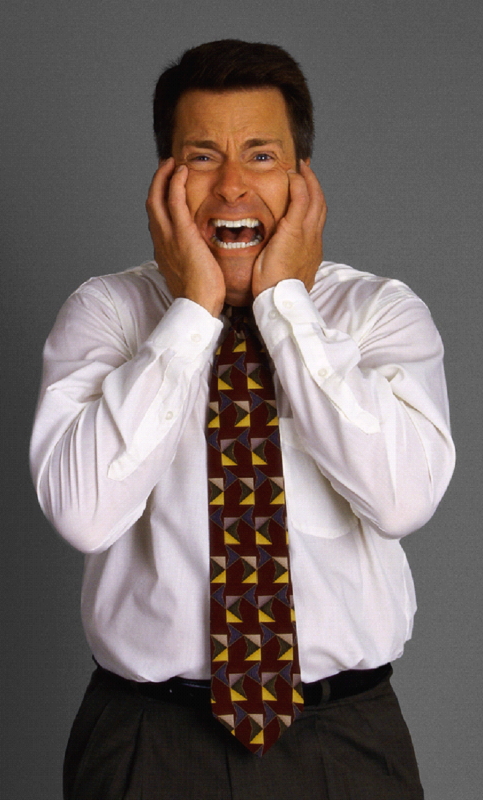 Minnesota Department of Revenue provides update and details on issues with Intuit products in Minnesota
ST. PAUL, Minn. – Last week the Minnesota Department of Revenue announced several issues with Intuit tax preparation products (TurboTax, Lacerte, Intuit online, ProSeries). This document provides a status of those issues as of 12:00 p.m. on March 11, 2013 and Intuit's plan to fix them.
The Department of Revenue is not affiliated with Intuit and we find these errors unacceptable. The Intuit software issues affect about 14,000 Minnesota taxpayers. We expect Intuit to correct these problems immediately.
Intuit Issue Update - March 11 at 12 p.m.
Product Issue
Brief Description
Customer Impact
State Election Campaign Fund Selection (Form M1 and M1PR)
If $5 was directed to a political party or to the state's general campaign fund, Intuit did not accurately communicate your choice to the department.
Returns completed after February 28 do not have this issue.
If you filed electronically you do not need to do anything. Intuit will provide the department with a list and we will use that list to make corrections.
If you filed on paper, Intuit sent a letter with directions on how to identify if you have an issue and what to do. If you find an error or need assistance determining if your return is impacted, you can contact Intuit directly at 1-866-888-4609.
Negative Federal Adjusted Gross Income (Form M1)
Turbo Tax and ProSeries issue - When the Federal Adjusted Gross Income was a negative number, the value submitted to the department was a positive number.
Returns completed after February 4 do not have this issue.
Intuit will provide the department with a list and we will use that list to make corrections.
There may be some who received a letter or bill from the department.
Blaine MN Updated Housing Statistics - January 2013
...and what all of this means to you…
Often, we'll hear housing statistics on the news that goes something like this: "housing is recovering" or "prices are up", but what do these sound bites really mean to prospective home buyers or sellers? Quite frankly; they don't mean very much at all.
To truly be useful, statistics need to be more specific to the local area or situation. For example, here are the latest updated January 2013 statistics for Blaine MN. These are the numbers for the month of January 2013 and are compared to the month of January 2012.
New listings down -17.9% at 87 listings – While at first glance this seems like bad news, actually it's not. Last year we had a larger number of bank owned properties on the market at this time of year. Traditionally in Blaine, a large number of Fair Market Sellers take their homes off the market in the winter because of the Holidays, the inconveniences of winter weather, and the mistaken impression that homes do not sell in the winter. So this simply means there are fewer bank owned properties on the market this January when compared to last January. This is good news for Sellers as it will help prices rebound. It can also be good news for most home Buyers because it means the homes that are on the market are very likely to be in better condition and will have a better chance of passing an inspection and especially a FHA inspection.
Closed sales up +39.1% at 64 sales – When sales go up at the same time listings go down, that means that the homes that are on the market are Selling like hot cakes. Great news for Sellers, but this may somewhat limit the selection of homes for Buyers to choose from. So for the relocation Buyers coming into the Blaine area for their new jobs starting in January, this can be a motivating factor.
8614 Corcoran Path Inver Grove Heights, MN
Click For Listing Website
Click For Interactive e-Tour
Welcome to your new Springwood Ponds townhome in Inver Grove Heights. This recently upgraded end-unit is move-in ready and has extras not commonly found in a single level townhome. Recently upgraded with new appliances, furnace, and hot water heater, this two bedroom, two bathroom townhome also has a great sun room with a built in desk and Murphy Bed. The space above the garage has been converted into an exercise room with a pull down stairway and the patio has been outfitted with a retractable awning. Quality amenities in this townhome include: Vaulted Ceilings, a Gas Fireplace, Ceiling Fans, Hardwood Floors, Exercise Room, Natural Woodwork, Kitchen Window, Insulated Garage with Garage Door Opener, Main Floor Laundry, Lawn Sprinkler, Patio with retractable awning, and all Living Facilities are on One Level. This professionally managed townhome includes: Sanitation, Snow Removal, Lawn Care, Outside Maintenance, Hazard Insurance, and maintenance of the Building Exterior.
MLS#
4155828
$184,5002
Bed,
2
Bath
8614 Corcoran Path
Inver Grove Heights MN, 55076
Patti Ann KasperEXIT REALTY NEXUS763-548-1418