Posts Tagged with 55449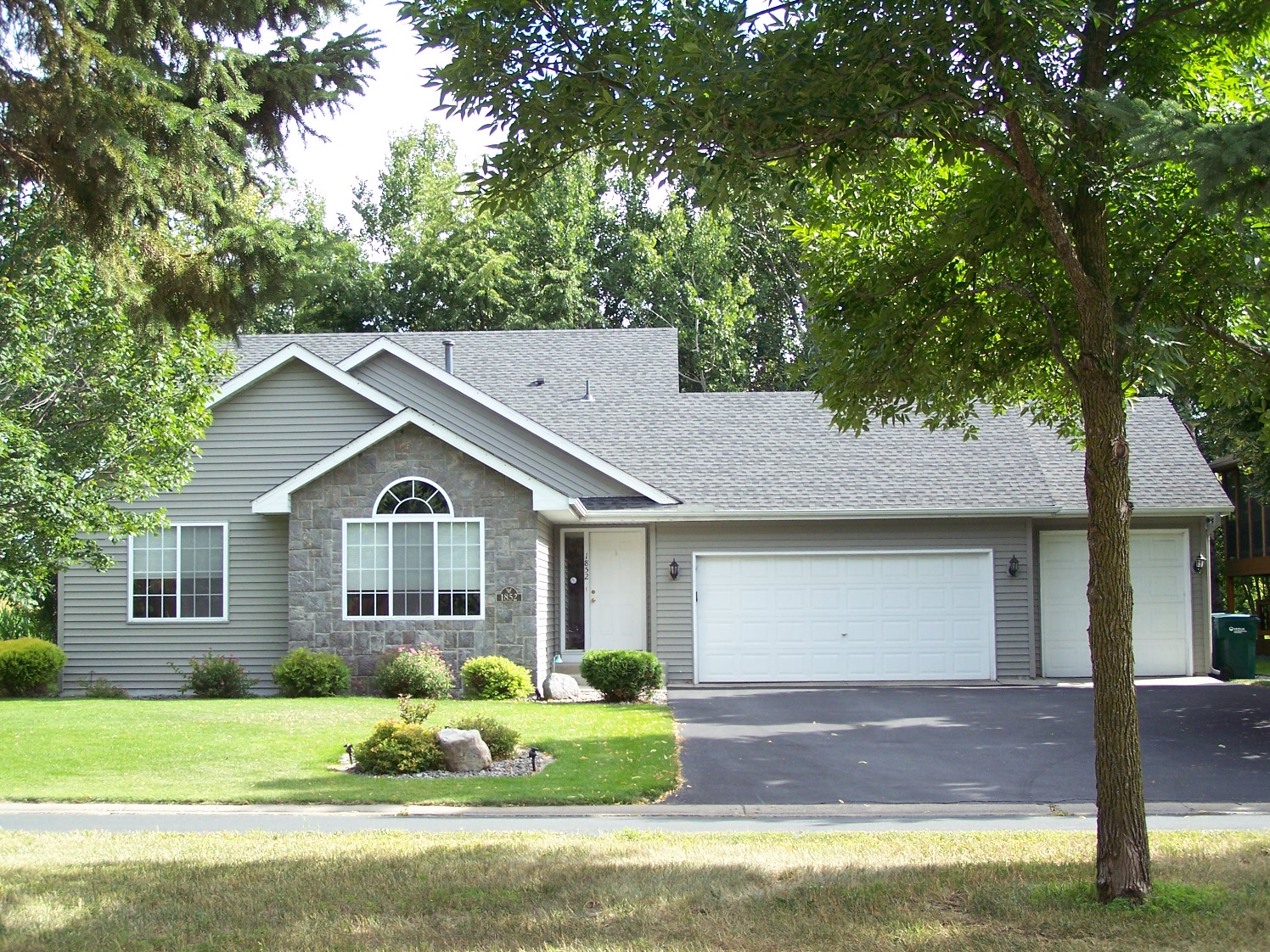 Blaine MN Home for Sale 1852 129th Ave NE, Blaine MN 55449
Welcome to Shady Oaks, located in northeastern Blaine Minnesota. This secluded charmer has no immediate neighbors to the south.
Get away from it all and enjoy wildlife on your own secluded patio, with this wonderfully landscaped back yard with fountains, firepit, custom outdoor lighting, and a fantastic 4 person hot tub.
This 3 level split style home has an open floor plan, vaulted ceilings, custom windows, walk-in closet, ceiling fan, double vanity, upper level laundry room, lower level family room, tons of storage space, sturdy custom built storage shed, plus new carpeting and new window.
There is plenty of room with 3 bedrooms, 2 bathrooms, dining room, family room, kitchen, living room, and a 3 car garage.
For more information or to arrange a showing, just call Patti Ann Kasper at 612-54-SOLD-1 today!
Blaine MN Updated Housing Statistics - January 2013
...and what all of this means to you…
Often, we'll hear housing statistics on the news that goes something like this: "housing is recovering" or "prices are up", but what do these sound bites really mean to prospective home buyers or sellers? Quite frankly; they don't mean very much at all.
To truly be useful, statistics need to be more specific to the local area or situation. For example, here are the latest updated January 2013 statistics for Blaine MN. These are the numbers for the month of January 2013 and are compared to the month of January 2012.
New listings down -17.9% at 87 listings – While at first glance this seems like bad news, actually it's not. Last year we had a larger number of bank owned properties on the market at this time of year. Traditionally in Blaine, a large number of Fair Market Sellers take their homes off the market in the winter because of the Holidays, the inconveniences of winter weather, and the mistaken impression that homes do not sell in the winter. So this simply means there are fewer bank owned properties on the market this January when compared to last January. This is good news for Sellers as it will help prices rebound. It can also be good news for most home Buyers because it means the homes that are on the market are very likely to be in better condition and will have a better chance of passing an inspection and especially a FHA inspection.
Closed sales up +39.1% at 64 sales – When sales go up at the same time listings go down, that means that the homes that are on the market are Selling like hot cakes. Great news for Sellers, but this may somewhat limit the selection of homes for Buyers to choose from. So for the relocation Buyers coming into the Blaine area for their new jobs starting in January, this can be a motivating factor.