Avoiding Foreclosure
Thinking Foreclosure is the only option you have? In Minnesota, you now have better options:
Many thousands of Americans have experienced unforeseen hardships in their lives and have had the joy of owning a home turn into their number one burden in life. Death, divorce, change of income, job loss, unexpected medical bills, adjustable mortgage rates and others are just some of the unforseen hardships many people are experiencing. Regardless of which hardship has occurred, acting as quickly as possible with an experienced REALTOR® who specializes in helping homeowners and investors avoid foreclosure might be your most pro-active option. Time is of essence and contacting me to review your options regardless of which stage of hardship you may be in, is the most important call or email you can make. It's private, confidential and hassle free.
If you or someone you know needs guidance regarding the difficult decisions to be made about the home, family and/or life decisions; please contact me at your earliest convenience. The majority of homeowners feel they need to deal with a foreclosure by themselves for a variety of personal reasons. However, having an experienced REALTOR® to tap into as a knowledgable resource can potentially help you avoid a complete foreclosure and we may be able to help restore credit and improve the ability to own a home again much sooner than the typical 10 years (that's right, I said 10 years). Simply ask me to show you how to avoid foreclosure, and I'll explain the impact foreclosure may have, and provide the options available beyond foreclosure.
To determine if you simply qualify for any of the above, simply click here.
Foreclosure process in Minnesota, Part 1

Foreclosure process in Minnesota, Part 2

Foreclosure process in Minnesota, Part 3

Foreclosures Halted in 23 States
A few methods of how to stop a foreclosure on a home in Minnesota:
Contacting the Lender(s) - After reviewing budgets, income, expenses and assets available to pay your mortgage obligations and determine, it is impossible to continue; reaching out to the lender as soon as possible is necessary. The goal here is to at least create a documented intent to alter your mortgage so that the foreclosure proceedings can be stopped, altered or delayed. Even if they have already started the process; you still have more options. Contact me as soon as possible!
Other Available Resources - There are a variety of resources for homeowners who have or are experiencing hardship and are in need of mortgage payment assistance and/or avoiding foreclosure. Prior to considering the income from other sources such as: unemployment or disability insurance, savings, selling amenities, retirement funds etc., homeowners should check with their tax advisor.
Options Available - After exploring the above options with the lender or the servicing company who handles the loan for the investor on the loan; the options below may also be viable for the homeowner. Typically, lenders are not required to make any adjustments to loans, however many more lenders and servicing companies are realizing the benefits of working with the borrower and an experienced REALTOR® might be their best option. Here are some of the possible options that can be explored with the lender.
Deed in Lieu of Foreclosure - In this case, the lender can accept the return of the title to the home. However, a Deed in Lieu of Foreclosure without a satisfactory release of any future deficency judgements may allow the lender to sue the borrower for loss of any uncollected funds to the IRS as taxable income to the borrower. This option may have additional negative effects on credit scores and reporting.

Re-Amortization Option - This is a popular option for those who may be in a temporary situation and the lender adds any missed payments to the balance of the loan to make it current. The debt will increase however and the monthly payment may increase unless the lender also agrees to extend the term of the loan.
Claim or Cash Advance Option - Private mortgage lenders will often provide the option of interest free cash advances to bring the loan current and up to date.
Short Sale Option - This option is considered one of the best first options available to avoid a full foreclosure. The Short Sale is becoming the most improved and most popular foreclosure avoidance mechanism whenever a homeowner or investor who has experience hardship aligns themselves with an experienced Short Sale REALTOR®.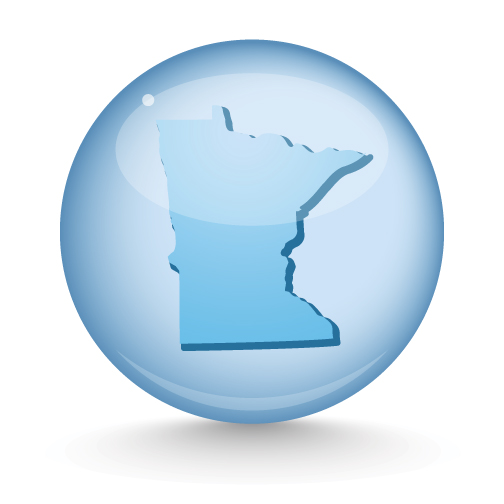 Warning! SELLER BEWARE!
Often times, borrowers experiencing hardship will receive many solicitations from people making guarantees on stopping foreclosure and even promising money for utilizing their services. Beware of any company requiring upfront pre-payment services and/or especially beware of people asking to have the property deeded over to them directly. The Federal Trade Commission has published lists of warning signs associated with these so-called mortgage fixing solutions.
Effects of Foreclosure include:
Credit Score impact. This is probably the most significant impact on the borrowers credit reporting and future credit possiblities. The minimum impact of a freoclosure on your credit score can be 500 points or more.
Most mortgage applicants are asked if you have EVER had a foreclosure, so a foreclosure can affect your ability to purchase a home in the future, even beyond 10 years.
A reported foreclosure on a credit report is usually a permanent mark on the borrowers credit report and almost impossible to have it removed.
Future mortgage applications will greatly impact approval and/or future mortgage rates available to the borrower when the lender associates the previous foreclosure with the new mortgage application.
More employers are conducting credit checks and a foreclosure may jeopardized employment options.
Junior Lien holders may seek to re-capture deficiency judgements against the borrower.
Owner-Occupants must find a new place to live.
A SHORT SALE MAY BE YOUR BEST WAY OUT. CLICK HERE TO SEE IF THAT IS YOUR BEST OPTION!
What is a Short Sale and why is it one of the best options?
Foreclosures have more negative consequences on the borrower, their families and the communities associated with the properities under duress. The option of the Short Sale provides better solutions for the borrower and the neighboring housing community.
A Short Sale is a basic agreement that is constructed between the borrower, their Short Sale REALTOR® and their lender or servicing company to accept an acceptable payoff on the loan for less than what is owning on the balance. More and more lenders have realized over the years that receiving a short payoff on an approved Short Sale is much more profitable than retaining the property and selling it after foreclosure. This also helps in retaining the highest and best values within the communities with respect to home values.
A Short Sale is a specialized real estate transaction. Therefore, aligning yourself with an experienced Short Sale REALTOR® is fundamentally important to act as a qualified liaison amongst the potential parties involved in approving the short payoff. Those parties may include: Multiple Lien Holders/lenders, servicing arms/companies, housing counselor, mortgage investor, insurers and potentially an asset manager. An experienced Short Sale REALTOR® can help the borrower sort through the necessary details in obtaining the short sale agreement, closing the transaction for the borrower and providing the guidance to obtain the necessary tax experts and/or services of an attorney to further help protect their rights and any future judgements or claims against the borrower. Contact me today for a FREE Consultation!
Short Sale vs Foreclosure! There are differences on how they impact you!
Credit Score Implications: As mentioned earlier, after a foreclosure one's credit score can be impacted by as much as 300 points and usually 250 points at a minimum. A successfully negotiated Short Sale can have reduced credit score implications of 50 points and may only impact the borrower for 12 to 18 months versus the years associated with a foreclosure.
Credit History Implications: Foreclosures usually remain on the borrowers credit history for at least 10 years and remains on public record as well. However, a successfully negotiated Short Sale is reported on the borrowers credit reports as paid in full.
Future Home Purchase Options: After a complete foreclosure, the borrower may have to wait up to 72 months before a lender may consider an acceptable rate (potentially much higher than normal). However, most mortgage lenders are now reporting that homeowners who have experienced a Short Sale may get a reasonable interest rate and qualify in less than two years. In fact, Fannie Mae guidelines are now allowing a short sale seller to apply for a new loan immediately after their short sale if payments were current and had no 60 day late payment on their history.
Future Loan Implications: After a full foreclosure, the borrower will be asked on any future loan applications to declare any/all property foreclosures for up to 7 years, which will then affect their interest rate. Fannie Mae backed mortgage are not available to foreclosed borrowers for at least 5 years. However following a successful Short Sale, the borrower has access to Fannie Mae backed mortgages after two years and they are not asked to declare a short sale on any mortgage application.
Employment Implications: Foreclosures are reported on Credit Reports, therefore employment status can be negatively implicated when employers pull credit reports. Short Sales, do not appear on Credit Reports.
Implications of Future Deficiency Judgements: Even a successfully negotiated short sale may provide a window of opportunity for the lender or investor to purse a deficiency against the homeowner for the short fall difference. A good negotiator may be able to successfully negotiate on the borrowers behalf any future deficiencies. Should a future deficiency still be attached to the short sale, the amount is usually considerably lower because the sale price of a short sale is typically higher than bank owned REO's.
Frequently Asked Questions:
What happens after missed mortgage payments? Lenders will call and mail the borrower with notices of default and a review of the foreclosure process. This is probably the best time to consult with an experienced Short Sale REALTOR® to review your options since you have the most available options to you early in this hardship situation.
What happens after being served a 'Notice of Foreclosure'? Typically, this notice comes from the attorney firm representing the Lender or Servicing Company. The worst things to do in this case is abandon the property and/or do nothing. Seeking advice to explore your options becomes even more imperative at this point. Minnesota is a redemption state and a loaming foreclosure does have implications and options. Please do not hesitate to contact your attorney or simply us if you want to be aligned with an appropriate real estate attorney to seek advice on your situation.
What happens after a Sherriff's Sale. Does the homeowner have to move? Minnesota is a redemption state, which allows the borrower to redeem their home for up to six months after the Sherriff's Sale date if the property is still occuppied. Abandoning the property provides the lender the opportunity to escalate or shorten the redemption period to as little as 5 weeks after the Sherriff's Sale date. If this event has already occurred, the borrowers rights and options change the day of the Sherriff's Sale and reviewing them with an experienced REALTOR® who handles lender mediated transactions can help the borrower, especially when the first lender/lien holder decides to significantly reduce the actual amount owning on the home by posting a sale bid at the Sherriff's sale much lower than what was originally borrowed on the loan. This is called an underbid and is occurring more frequently in Minnesota. Contact me to review your post Sherriff's Sale options. Time is of essence!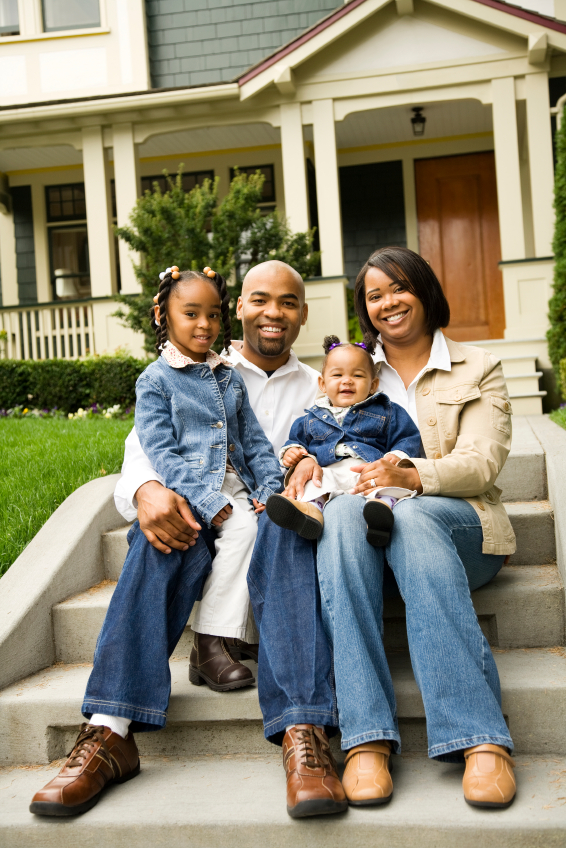 A Cribsheet Review of the Necessary Steps:
Remember to review Step number one above regarding contacting your lender. This documented contact with your lender helps you in future communications and may also help you with time. Be honest with your intent to resolve the matter associated with your hardship and the mortgage.
Secondly, contacting an experienced REALTOR®, a real estate attorney and potentially an accountant will help the necessary decisions that need to be made associated with the options based on the timing of the hardship. For example: Default stage, Pre-Foreclosure Stage, Notice of Foreclosure, Sherriff's Sale Stage, Redemption Stage. Each and every stage have a variety of options. Contact me to sort them out.
Next item that determines a sellers ability to qualify for a short sale involves a financial disclosure which includes all income, debt and liabilities. The type of documentation to qualify for a short sale can best be described as the following:
Remember to review Step #1 (above) regarding
Authorization Letter - In order to have an experienced REALTOR® handle the Short Sale, lenders will require the borrowers permission or authorization for the REALTOR® to assist and cooperate in the information sharing pertaining to the loan(s), your contact information, the property, the agents name and the brokerage contact information helping with the transaction.
Hardship Letter - It is best to explain the unforeseen hardships in writing to the lender. Examples of hardships include: family death, divorce, change of income status, job loss, unexpected medical bills, renter/tenant hardships, adjustable mortgage rates and others are just some of the unforseen hardships many people are experiencing.
Preliminary Net Sheet/Settlement Statement - This is where experienced Short Sale REALTOR® prepares an estimate of the expected sales price and the expenses that will be associated with the sale of the property. This Net Sheet includes: unpaid loan balances, fees, penalities (if any).
Proof of Income - The lender(s) will require proof of income in the following manner: bank statements (all accounts), asset statements, additional real estate owned, and investments owned. In other words, a full financial disclosure is required to move forward.
Market Analysis or Broker Price Opinion - This element is necessary for the lender to have a good understanding of the actual value of the property that is subject to a Short Sale payoff. Proving this information to a lender is best done by a professional who does Broker Price Opinions and that usually is experienced Short Sale REALTOR®.



Thank you for taking the time to read my blog. If you need assistance, please feel free to Contact me today for a FREE Consultation! You are in good hands.
Foreclosure process in Minnesota, Part 1

Foreclosure process in Minnesota, Part 2

Foreclosure process in Minnesota, Part 3

Foreclosures Halted in 23 States